Resource Industry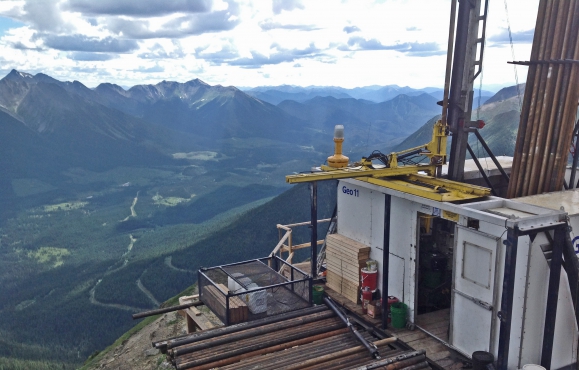 TNDC capitalizes on sustainable and responsible business and economic development opportunities that region that lead to job creation, training and business opportunities for Tahltan members.
Together with its partners, and backed by a trained and experienced local workforce, TNDC provides a full suite of specialized contracting services and is able to support all aspects of resource and industrial development projects occurring in Tahltan territory.

Guiding Principles
TNDC operations are guided by the Tahltan Resource Development Policy and the 1910 Declaration of the Tahltan Tribe. These documents affirm Tahltan ownership and sovereignty over Tahltan territory and establish guiding principles that resource developers must adhere to when operating within Tahltan territory.
Opportunities
Resource and industrial development companies interested in learning how the TNDC and its partners can support your project can contact TNDC CEO Peter Arendt at parendt@tndc.ca or 1.866.867.8632.
*Photo credit Geotech Drilling Services project drill in the Golden Triangle in Tahltan territory
Sodexo Canada has been a partner with TNDC since 2002, providing complete camp management through Spatsizi Remote Services. During this time we have worked on many projects, and employed many Tahltan members. It's been very positive, and the business relationships have formed long lasting personal and business friendships.

Ivor MacGregor

Vice President, Operations, Sodexo Canada Ltd.

Ledcor recognized the benefits offered through the Tahltan's local expertise and experience, and welcomed the opportunity to involve community members in projects. We established Tahltan-Ledcor Joint Venture back in 1991 when we managed construction on the Eskay Creek mine. We value the partnership with TNDC and look forward to the opportunities ahead within Tahltan traditional territory.

Rodger McLean

Past Business Development & Aboriginal Relations Manager, Ledcor

We established the Tahltan Macro Industries Joint Venture with TNDC in 2009. Macro is very satisfied with the relationship we have with TNDC. The company has a reputation of being a solid and reputable business corporation, that emphasizes value added partnerships and business developments. We look forward to working with TNDC in future opportunities.

Darcy Friesen

Manager of Business Development & Special Projects, Macro Industries

We formed our Tahltan Aeronigma Geodis Wilson partnership in 2011. It's been an honour to partner with TNDC for the opportunity to provide our wide-range of global logistical services and be a part of a world class organization built on mutual cooperation, trust and respect. They're a terrific group of educated, business friendly people eager to learn and work with us.

Adam J. Wickstead

President, Aeronigma Solutions Inc.

We worked with TNDC on the Galore Creek mining project and the Northwest Transmission Line, providing heavy lift helicopter services. It made good business sense to get involved with the Nation, so we formed Tahltan Helifor Joint Venture in 2011. After meeting Bill Adsit, I knew we had made the right decision. We have had only positive experiences and look forward to continued collaboration.

Gary Laidlaw

President & General Manager, Helifor Canada Corp.

TNDC is a great place to work. The atmosphere in the office is friendly, open, and honest, and there is always humour and laughter. I like that TNDC maintains an active approach of hiring locally and offers training within that position. Employees are highly encouraged and supported to advance professionally, which ripples into advancing personally as well.

Rhonda Quock

Finance & Administration Manager, TNDC