Resource Industry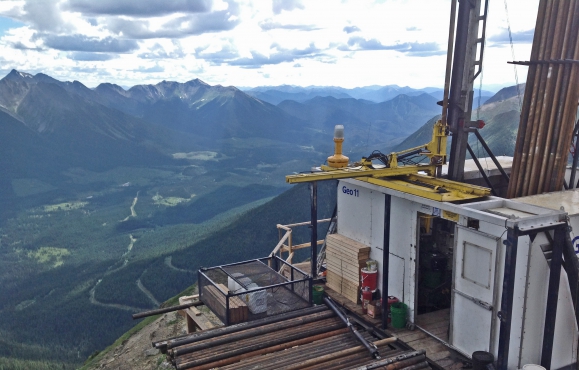 TNDC capitalizes on sustainable and responsible business and economic development opportunities that region that lead to job creation, training and business opportunities for Tahltan members.
Together with its partners, and backed by a trained and experienced local workforce, TNDC provides a full suite of specialized contracting services and is able to support all aspects of resource and industrial development projects occurring in Tahltan territory.

Guiding Principles
TNDC operations are guided by the Tahltan Resource Development Policy and the 1910 Declaration of the Tahltan Tribe. These documents affirm Tahltan ownership and sovereignty over Tahltan territory and establish guiding principles that resource developers must adhere to when operating within Tahltan territory.
Opportunities
Resource and industrial development companies interested in learning how the TNDC and its partners can support your project can contact TNDC CEO Peter Arendt at parendt@tndc.ca or 1.866.867.8632.
*Photo credit Geotech Drilling Services project drill in the Golden Triangle in Tahltan territory
We've had many projects in Tahltan territory through our Rescan Tahltan Environmental Consultants (RTEC) partnership, and the experience has been excellent. TNDC's management team has been an honorable and knowledgeable group to work with. They always look at ways to make things work, and we have developed lasting friendships. It's been an honour to work together.

Clem Pelletier

former CEO, Rescan Group

I've worked in several areas during my 11+ years with TNDC, and it's been a great company to work for. It is well run, well respected, and has played a vital role in the growth and stability of the Nation. It's a great source of pride and resource for the Tahltan people, and I'm proud to be a part of it.

Carol Danielson

Accounts Manager, TNDC

TNDC is successful because of the dedicated staff and skilled workers. The support of the Tahltan leaders and the TNDC board is crucial to the success of the company. Being President of TNDC has been the most rewarding job in my career. I look forward to my continuing involvement with all of the staff.

Bill Adsit

Past President, TNDC

TNDC is a great place to work. The atmosphere in the office is friendly, open, and honest, and there is always humour and laughter. I like that TNDC maintains an active approach of hiring locally and offers training within that position. Employees are highly encouraged and supported to advance professionally, which ripples into advancing personally as well.

Rhonda Quock

Office Manager, TNDC

Sodexo Canada has been a partner with TNDC since 2002, providing complete camp management through Spatsizi Remote Services. During this time we have worked on many projects, and employed many Tahltan members. It's been very positive, and the business relationships have formed long lasting personal and business friendships.

Ivor MacGregor

Vice President, Operations, Sodexo Canada Ltd.

We worked with TNDC on the Galore Creek mining project and the Northwest Transmission Line, providing heavy lift helicopter services. It made good business sense to get involved with the Nation, so we formed Tahltan Helifor Joint Venture in 2011. After meeting Bill Adsit, I knew we had made the right decision. We have had only positive experiences and look forward to continued collaboration.

Gary Laidlaw

President & General Manager, Helifor Canada Corp.