About Dease Lake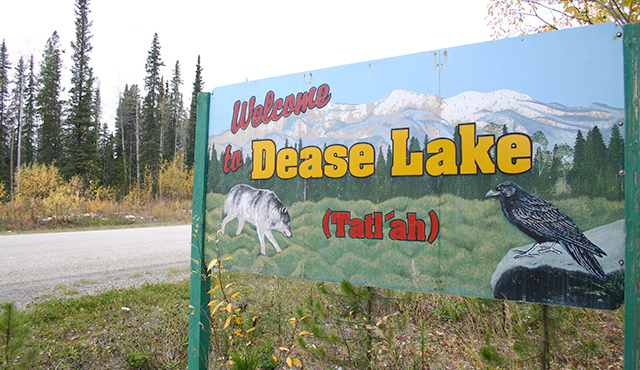 Are you considering moving to Dease Lake and curious to know what life is like here?
Dease Lake and the surrounding Tahltan communities of Iskut and Telegraph Creek are located in the extreme northwest of British Columbia.
The region offers some of the most awe-inspiring scenery in the entire province and is the centre point for an array of recreational activities.

Dease Lake is a government service and supply centre for the northwest region, while larger service centres (Smithers and Terrace) are accessible within a day's drive.
Resources
Check out the resources below for more information:
We formed our Tahltan Aeronigma Geodis Wilson partnership in 2011. It's been an honour to partner with TNDC for the opportunity to provide our wide-range of global logistical services and be a part of a world class organization built on mutual cooperation, trust and respect. They're a terrific group of educated, business friendly people eager to learn and work with us.

Adam J. Wickstead

President, Aeronigma Solutions Inc.

Ledcor recognized the benefits offered through the Tahltan's local expertise and experience, and welcomed the opportunity to involve community members in projects. We established Tahltan-Ledcor Joint Venture back in 1991 when we managed construction on the Eskay Creek mine. We value the partnership with TNDC and look forward to the opportunities ahead within Tahltan traditional territory.

Rodger McLean

Past Business Development & Aboriginal Relations Manager, Ledcor

We worked with TNDC on the Galore Creek mining project and the Northwest Transmission Line, providing heavy lift helicopter services. It made good business sense to get involved with the Nation, so we formed Tahltan Helifor Joint Venture in 2011. After meeting Bill Adsit, I knew we had made the right decision. We have had only positive experiences and look forward to continued collaboration.

Gary Laidlaw

President & General Manager, Helifor Canada Corp.

We established the Tahltan Macro Industries Joint Venture with TNDC in 2009. Macro is very satisfied with the relationship we have with TNDC. The company has a reputation of being a solid and reputable business corporation, that emphasizes value added partnerships and business developments. We look forward to working with TNDC in future opportunities.

Darcy Friesen

Manager of Business Development & Special Projects, Macro Industries

TNDC is successful because of the dedicated staff and skilled workers. The support of the Tahltan leaders and the TNDC board is crucial to the success of the company. Being President of TNDC has been the most rewarding job in my career. I look forward to my continuing involvement with all of the staff.

Bill Adsit

Past President, TNDC

We've completed a number of projects though our FrontierMEDEX Tahltan Ltd. partnership since we became a partner back in 2007. It's been extremely positive. TNDC has been terrific to work with and we're looking forward to continuing to build the business partnership.

Ryan Steil

Past General Manger, Canada, FrontierMEDEX Canada Ltd.