President's Message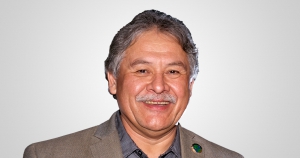 Garry Merkel
I am always honoured to report on TNDC's accomplishments for the year, but 2015 brings enhanced pride as we celebrate our 30th anniversary. TNDC was legally established on June 26, 1985 to enable our Nation to fully...
Latest
News
TNDC and the Tahltan Nation Invest in Imperial Metals

Read More >

TNDC sponsors Canada Day celebrations in Dease Lake

Read More >

TNDC's 30th Celebration A Fun-Filled Community Affair

Read More >
Employee
Profile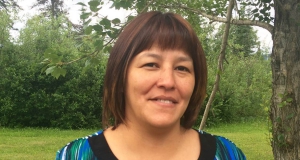 May Quock
Administrative Assistant
I have been with TNDC for 7.5 years, including 4.5 years with Spatsizi Remote Services (SR). I started with SRS at the Eskay Creek and then Galore Creek camps working as housekeeper, kitchen helper, general helper, and dishwasher.
Tahltan Traditional
Territory

Tahltan traditional territory is located in
Northwestern British Columbia. It covers
93,500 square kilometres (36,100 square
miles) – more than 11 percent of BC,
includes the Stikine River watershed and
extends into the Yukon.
VIEW INTERACTIVE MAP

Tahltan Traditional
Territory

Tahltan territory is rich in natural resources including minerals (gold, silver and copper), which has earned it the reputation of The Golden Triangle, as well as salmon, forests and wildlife. The abundance of these natural resources has resulted in overwhelming interest by industry in developing projects to extract the resources.
VIEW INTERACTIVE MAP