President's Message
Garry Merkel
I'm pleased 2013/14 was another prosperous year for TNDC and our shareholders. I formally assumed the CEO position six months into the fiscal year and was fortunate to inherit this amazing organization. I extend my...
Latest
News
16th Annual TNDC Community Christmas Party

Read More >

TNDC profiled in The Vancouver Sun special series on Aboriginal business

Read More >

TNDC in the spotlight in special Northwest BC publication

Read More >
Employee
Profile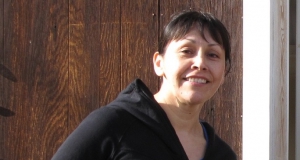 Rhonda Quock
Office Manager
I started with TNDC at Eskay Creek Mine through Spatsizi Remote Services where I provided catering services. During this time I applied for a leave and obtained a Class 1 license and a heavy equipment operator's certificate.
Tahltan Traditional
Territory

Tahltan traditional territory is located in
Northwestern British Columbia. It covers
93,500 square kilometres (36,100 square
miles) – more than 11 percent of BC,
includes the Stikine River watershed and
extends into the Yukon.
VIEW INTERACTIVE MAP

Tahltan Traditional
Territory

Tahltan territory is rich in natural resources including minerals (gold, silver and copper), which has earned it the reputation of The Golden Triangle, as well as salmon, forests and wildlife. The abundance of these natural resources has resulted in overwhelming interest by industry in developing projects to extract the resources.
VIEW INTERACTIVE MAP