TNDC Group of Companies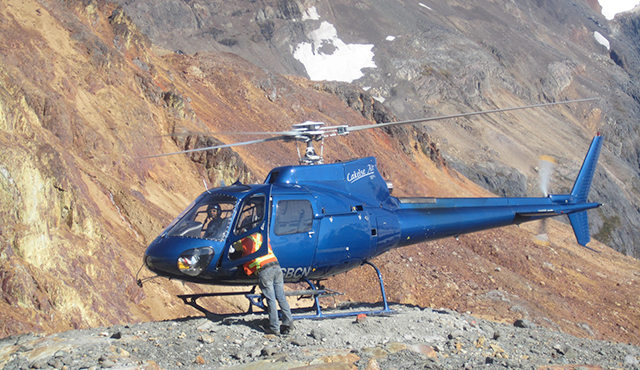 TNDC is working to bring our suite of businesses under a consortium that offers a reliable and cost-effective "one-stop shop" for the range of goods and services that a resource and industrial developer might require.
Our goal is to establish a group of companies offering a range of services, as part of our sustainable growth strategy. This includes exploring business opportunities outside the territory and partnerships with surrounding First Nations.

TNDC forms new partnership carefully and selectively. We approach business partnerships as loyal, long-term, mutually beneficial and respectful arrangements.
We select goods and service providers that share our approach to business, respect our values, meet the needs of specific projects. To ensure fairness to current partners, we select one partner for each type of service.
We established the Tahltan Macro Industries Joint Venture with TNDC in 2009. Macro is very satisfied with the relationship we have with TNDC. The company has a reputation of being a solid and reputable business corporation, that emphasizes value added partnerships and business developments. We look forward to working with TNDC in future opportunities.

Darcy Friesen

Manager of Business Development & Special Projects, Macro Industries

Ledcor recognized the benefits offered through the Tahltan's local expertise and experience, and welcomed the opportunity to involve community members in projects. We established Tahltan-Ledcor Joint Venture back in 1991 when we managed construction on the Eskay Creek mine. We value the partnership with TNDC and look forward to the opportunities ahead within Tahltan traditional territory.

Rodger McLean

Past Business Development & Aboriginal Relations Manager, Ledcor

Sodexo Canada has been a partner with TNDC since 2002, providing complete camp management through Spatsizi Remote Services. During this time we have worked on many projects, and employed many Tahltan members. It's been very positive, and the business relationships have formed long lasting personal and business friendships.

Ivor MacGregor

Vice President, Operations, Sodexo Canada Ltd.

We worked with TNDC on the Galore Creek mining project and the Northwest Transmission Line, providing heavy lift helicopter services. It made good business sense to get involved with the Nation, so we formed Tahltan Helifor Joint Venture in 2011. After meeting Bill Adsit, I knew we had made the right decision. We have had only positive experiences and look forward to continued collaboration.

Gary Laidlaw

President & General Manager, Helifor Canada Corp.

I've worked in several areas during my 11+ years with TNDC, and it's been a great company to work for. It is well run, well respected, and has played a vital role in the growth and stability of the Nation. It's a great source of pride and resource for the Tahltan people, and I'm proud to be a part of it.

Carol Danielson

Accounts Manager, TNDC

We've completed a number of projects though our FrontierMEDEX Tahltan Ltd. partnership since we became a partner back in 2007. It's been extremely positive. TNDC has been terrific to work with and we're looking forward to continuing to build the business partnership.

Ryan Steil

Past General Manger, Canada, FrontierMEDEX Canada Ltd.