Employee Profiles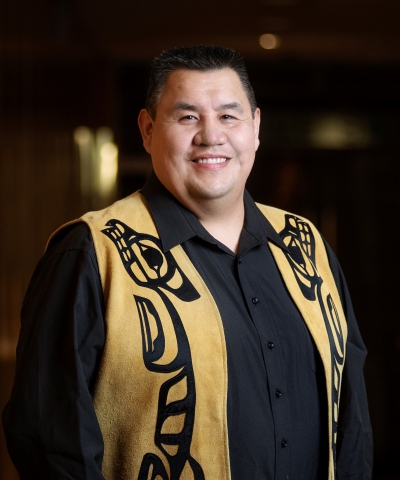 I started with TNDC in October 2011 as heavy equipment operator, then as a field level supervisor on the Northwest Hydroelectric Projects. In March 2012 I assumed the role of Chief Operations Officer. In July 2019, I moved into the role of Lead for Mining Exploration Services
What does your work involve?
Working with mining exploration companies operating in Tahltan Territory to support their exploration and field season program plans, identifying the services TNDC can deliver directly or through one of its partners.
What do you do on an average day?
Day-to-day operations, managing TNDC personnel and equipment on mining exploration projects, project site visits, and negotiate potential contracts.
Who do you work with?
Exploration companies, CEO, senior management, operations personnel and site supervisors.
Where is your home community?
Dease Lake / Smithers
What do you like about your job the most?
The variety of interaction within our company, including co-workers and management staff and members of the Tahltan Nation. I also like being able to work from home and being an active member of the community.
Do you have a favourite quote or saying?
"Don't you have something you should be doing?"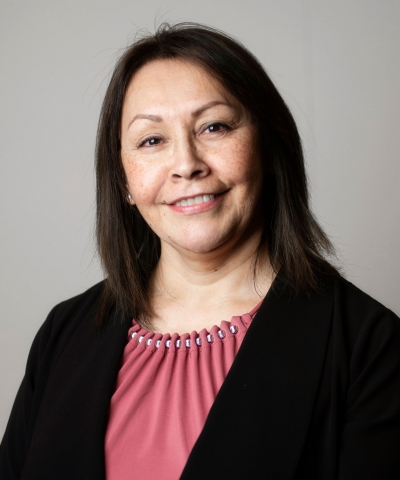 I started with TNDC at Eskay Creek Mine through Spatsizi Remote Services where I provided catering services. During this time I applied for a leave and obtained a Class 1 license and a heavy equipment operator's certificate. In 2004 I was offered a position in the Dease Lake office as temporary receptionist and have worked with the company ever since.
What does your work involve?
Daily organizing and coordinating office operations and procedures. Responsibilities include supervising office staff and working closely with Human Resources in areas of recruiting, evaluating, orientation and training, as well as ensuring employees are aware of other training involving personal and professional advancement. I'm also responsible for administrative, and financial management, which involves effective and continued liaising with other department managers, company clients and relevant 'outside' entities. Continued assessment for all accounting entries and reconciliations to assure timely monthly, quarterly tasks are completed in preparation for year-end reports are essential and ongoing process.
What do you do on an average day?
My average day consists of organizing and prioritizing my workload to maintain a balance between ongoing pre-scheduled tasks and those that come up unexpectedly; from managing office equipment requirements and maintaining updates, to communicating with office and accounting staff and managers or site personnel. By and large my schedule is based on maintaining effective and timely procedures for the month, while planning for future requirements.
Who do you work with?
I work closely and interact daily with all TNDC managers as well as all staff at our Dease Lake office and Shop.
Where is your home community?
Dease Lake, BC.
What do you like about your job the most?
The people I have worked with over the years. The atmosphere in the office is friendly, open, and honest, and there is always humour and laughter, which makes for a great place to work. I like that TNDC maintains an active approach of hiring locally and offers training within that position. And employees are highly encouraged and supported to advance professionally, which ripples into advancing personally as well. TNDC has been a great place to work.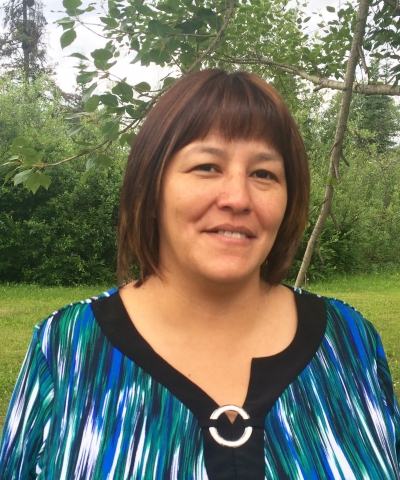 I have been with TNDC for more than 10 years, including 4.5 years with Spatsizi Remote Services (SR). I started with SRS at the Eskay Creek and then Galore Creek camps working as housekeeper, kitchen helper, general helper, and dishwasher. I transitioned to janitorial services with TNDC for a year to allow me to be home more with my children and to have weekends off. I then took an office assistant course to transition into an office environment and starting working as the receptionist, providing administrative support. In fall 2018, I moved into the Operations Assistant role.
What does your work involve?
I support TNDC daily operations, coordinating people to projects. Previously as the Administrative Assistant, I provided general information and assistance, and answering questions for TNDC employees and the public. I also provide administrative support for the office.
What do you do on an average day?
Previously I provided clerical support – preparing documents and spreadsheets, photocopying, faxing and filing. I also manage office supply inventory, including purchase and distribution, process incoming and outgoing mail, and book staff travel and accommodation.

Who do you work with?
TNDC administrative staff and shop team.
Where is your home community?
Dease Lake
What do you like about your job the most?
I really enjoy my work. I learn something new every day and enjoy being part of a team.
Is there anything else you'd like to share?
I'm from the wolf clan (Cheona). I was born in Terrace, raised in Dease Lake and spent summers and weekends in the old Tahltan village. I bought my home in Dease Lake. I'm grateful to TNDC for giving me the chance to be a part of the team.
Do you have a favourite quote or saying?
OMG (oh my god), smile!
TNDC is a great place to work. The atmosphere in the office is friendly, open, and honest, and there is always humour and laughter. I like that TNDC maintains an active approach of hiring locally and offers training within that position. Employees are highly encouraged and supported to advance professionally, which ripples into advancing personally as well.

Rhonda Quock

Manager Finance, Accounting & Administration, TNDC

Sodexo Canada has been a partner with TNDC since 2002, providing complete camp management through Spatsizi Remote Services. During this time we have worked on many projects, and employed many Tahltan members. It's been very positive, and the business relationships have formed long lasting personal and business friendships.

Ivor MacGregor

Former VP Canadian Operations - Onshore Energy & Mining, Energy & Resources, Sodexo