Welcome to TNDC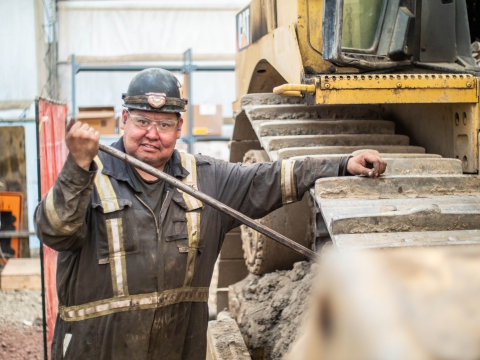 TNDC is one of the largest employers in Tahltan territory. Through our heavy construction, camp services and airport services businesses, we provide full time, part time and seasonal employment opportunities in Dease Lake and our project sites in Tahltan Territory.
Positions range from heavy equipment operators, mechanics and general labourers to chefs, cooks, kitchen help and janitors to accounting and office assistants to ground handlers and guest service agents. Some positions require skills, certificates and experience, while others are entry level.
We provide competitive wages, support training and embrace a culture of integrity, unity, respect and accountability. We support our people in achieving the highest certification in their position and work with high performers to support plans to advance their careers.

We're always on the lookout for motivated, skilled and trained workers, as well as well as those new to the workforce and students seeking work experience, all with with a commitment to a safe, respectful workplace. We invite you to submit your resume. Be sure to check out our current employment opportunities.
Submit your resume!