CEO's Message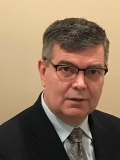 Peter Arendt, P.Eng.
November 2018
In 2018, TNDC has focussed on two major areas of operation – ongoing work at the Red Chris Mine and fire suppression and recovery work in Telegraph Creek and the surrounding area due to the Alkali Lake Wildfire.
Starting in early August, TNDC became the prime contractor providing fire suppression services to the BC Wildfire Service. Together with a number of local subcontractors, TNDC deployed equipment and personnel to protect properties in the Telegraph Creek area and built fire guards, extinguished spot fires and assisted structure protection personnel.
Spatsizi Remote Services (SRS), TNDC's camp services division, provided food services in Dease Lake for evacuees, fire crews, government and other organizations, as well as meals for crews working in Telegraph Creek. Food preparation in Dease Lake was possible due to kind and generous support from the Samaritan's Purse, who provided kitchen and dining facilities, as well as their dedicated group of volunteers.
In September, TNDC became the prime contractor in charge of cleanup and recovery for the Telegraph Creek townsite. Contracted by the Tahltan Band, TNDC equipment and personnel removed surrounding wood debris and debris from affected structures. TNDC is also supporting site development for a new subdivision for temporary modular homes. Work has included land clearing, site excavation for septic and waste water systems, and preparing the main access road and individual driveways.
At the Red Chris Mine, TNDC has again been active in raising the level of the Tailings Impoundment Area and road maintenance. With the new equipment acquired in the Spring, TNDC was able to increase the work performed over 2017, as well as increase the number of heavy construction employees at Red Chris. TNDC also completed the second phase of a new gravel crushing contract producing gravel from the site waste rock for the mine site. It has also been a busy year at Red Chris for SRS, providing camp catering and housekeeping services – occupancy has consistently been over 300 during the summer season. At the Forrest Kerr hydroelectric facility, TNDC has an equipment operator providing road maintenance and a general labourer supporting operations.
TNDC's construction and camp services personnel and heavy equipment were deployed on several exploration projects. At Galore Creek, equipment operators and labourers carried out earthworks projects and access road maintenance. On Seabridge Gold's Johnny Mountain reclamation and exploration project, equipment operators and general labourers assisted with geological field work and mine reclamation, access road improvements and cleanup of contaminated soils in and around the former mine site.
TNDC completed access road repairs and upgrades on the BC Hydro Iskut Transmission Line Extension. We engaged Progressive Ventures for project and specialized equipment support while SRS delivered camp services. Wildfire risk suspended work during August, so waste wood removal will be finalized in Spring 2019.
The wildfire also impacted TNDC's work on the Telegraph Creek Solid Waste Transfer Station, which had resumed in Spring 2018 following a winter break. TNDC successfully completed site clearing and development before work was suspended due to fire in the area. Construction of wood framed buildings and platforms, as well as site office water and sewer installation, will resume in spring.
As the 2018 work season draws to a close, TNDC continues to remain focused on the safety of our workforce and the community, as well as returning the company to profitability. The impact of this year's wildfires has been devastating to Telegraph Creek and the Tahltan Nation, and TNDC reaffirms our commitment to supporting community recovery in the months ahead.
Sodexo Canada has been a partner with TNDC since 2002, providing complete camp management through Spatsizi Remote Services. During this time we have worked on many projects, and employed many Tahltan members. It's been very positive, and the business relationships have formed long lasting personal and business friendships.

Ivor MacGregor

Vice President, Operations, Sodexo Canada Ltd.

We formed our Tahltan Aeronigma Geodis Wilson partnership in 2011. It's been an honour to partner with TNDC for the opportunity to provide our wide-range of global logistical services and be a part of a world class organization built on mutual cooperation, trust and respect. They're a terrific group of educated, business friendly people eager to learn and work with us.

Adam J. Wickstead

President, Aeronigma Solutions Inc.

We established the Tahltan Macro Industries Joint Venture with TNDC in 2009. Macro is very satisfied with the relationship we have with TNDC. The company has a reputation of being a solid and reputable business corporation, that emphasizes value added partnerships and business developments. We look forward to working with TNDC in future opportunities.

Darcy Friesen

Manager of Business Development & Special Projects, Macro Industries

TNDC is a great place to work. The atmosphere in the office is friendly, open, and honest, and there is always humour and laughter. I like that TNDC maintains an active approach of hiring locally and offers training within that position. Employees are highly encouraged and supported to advance professionally, which ripples into advancing personally as well.

Rhonda Quock

Finance & Administration Manager, TNDC

We worked with TNDC on the Galore Creek mining project and the Northwest Transmission Line, providing heavy lift helicopter services. It made good business sense to get involved with the Nation, so we formed Tahltan Helifor Joint Venture in 2011. After meeting Bill Adsit, I knew we had made the right decision. We have had only positive experiences and look forward to continued collaboration.

Gary Laidlaw

President & General Manager, Helifor Canada Corp.

Ledcor recognized the benefits offered through the Tahltan's local expertise and experience, and welcomed the opportunity to involve community members in projects. We established Tahltan-Ledcor Joint Venture back in 1991 when we managed construction on the Eskay Creek mine. We value the partnership with TNDC and look forward to the opportunities ahead within Tahltan traditional territory.

Rodger McLean

Past Business Development & Aboriginal Relations Manager, Ledcor