CEO's Message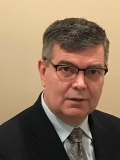 Peter Arendt, P.Eng.
July 2018
TNDC is at the peak of the summer construction season. TNDC personnel are engaged in coordinating and executing on projects across the company's operations. The 2018-2019 fiscal year has started very positively, with our efforts over the past year showing results.
There have been positive developments at the Red Chris Mine, through construction work on the Tailings Impoundment Area (TIA), road maintenance, and the camp catering and housekeeping contract. The TIA contract was renewed through to December 31, 2020. Employment has received a boost with the addition of a night shift through the summer season; numbers for Red Chris construction will be approximately 80 personnel, representing an estimated 45% increase over last year.
By early August, TNDC will have 12 new additional heavy equipment units – excavators, rock trucks and dozers – operating at Red Chris. The new equipment is part of an Asset Management Plan to update TNDC's equipment fleet, acquiring new units to improve operational efficiencies and reduce costs.
Also at Red Chris, TNDC has successfully completed the first phase of a new gravel crushing contract, in partnership with an experienced aggregate contractor. The contract – producing gravel from the site waste rock for use in blast hole stemming and road materials – will continue into August.
Red Chris camp is approaching full occupancy, which is very positive for TNDC's camp services division. TNDC is also providing camp and construction services to several other exploration projects in Tahltan Territory.
TNDC's construction business has also seen an increase is activity outside the exploration sector. Construction on the BC Hydro Iskut Transmission Line Extension is well underway and TNDC's work has resumed on the Telegraph Creek Waste Transfer Station, following a winter break. TNDC is pursuing other contracts and projects for the 2018 work season.
The growth in contracts positively impacts TNDC's employment requirements. TNDC has been actively recruiting for the summer season for a variety of positions, both skilled and entry-level. TNDC is committed to hiring Tahltan members and providing on-the-job training where possible. We encourage Tahltan members to submit resumes and apply to current opportunities.
TNDC welcomed the opportunity to present to the Tahltan Nation at the Annual General Meeting in July and to receive valuable feedback from members who attended. As reported, TNDC has made encouraging headway in implementing its strategy and taken positive steps to position the company for long-term growth. TNDC remains committed to its strategic plan and is on track to improving its financial performance in 2018-2019 and beyond.
TNDC's growth and success is strongly dependent on committed, flexible and engaged employees. The team is rising to the challenge, working diligently to deliver on TNDC's project commitments. I look forward to reporting back on the outcome of TNDC's construction season.
TNDC is a great place to work. The atmosphere in the office is friendly, open, and honest, and there is always humour and laughter. I like that TNDC maintains an active approach of hiring locally and offers training within that position. Employees are highly encouraged and supported to advance professionally, which ripples into advancing personally as well.

Rhonda Quock

Finance & Administration Manager, TNDC

Sodexo Canada has been a partner with TNDC since 2002, providing complete camp management through Spatsizi Remote Services. During this time we have worked on many projects, and employed many Tahltan members. It's been very positive, and the business relationships have formed long lasting personal and business friendships.

Ivor MacGregor

Vice President, Operations, Sodexo Canada Ltd.

We worked with TNDC on the Galore Creek mining project and the Northwest Transmission Line, providing heavy lift helicopter services. It made good business sense to get involved with the Nation, so we formed Tahltan Helifor Joint Venture in 2011. After meeting Bill Adsit, I knew we had made the right decision. We have had only positive experiences and look forward to continued collaboration.

Gary Laidlaw

President & General Manager, Helifor Canada Corp.

We established the Tahltan Macro Industries Joint Venture with TNDC in 2009. Macro is very satisfied with the relationship we have with TNDC. The company has a reputation of being a solid and reputable business corporation, that emphasizes value added partnerships and business developments. We look forward to working with TNDC in future opportunities.

Darcy Friesen

Manager of Business Development & Special Projects, Macro Industries

Ledcor recognized the benefits offered through the Tahltan's local expertise and experience, and welcomed the opportunity to involve community members in projects. We established Tahltan-Ledcor Joint Venture back in 1991 when we managed construction on the Eskay Creek mine. We value the partnership with TNDC and look forward to the opportunities ahead within Tahltan traditional territory.

Rodger McLean

Past Business Development & Aboriginal Relations Manager, Ledcor

We've had many projects in Tahltan territory through our Rescan Tahltan Environmental Consultants (RTEC) partnership, and the experience has been excellent. TNDC's management team has been an honorable and knowledgeable group to work with. They always look at ways to make things work, and we have developed lasting friendships. It's been an honour to work together.

Clem Pelletier

former CEO, Rescan Group