CEO's Message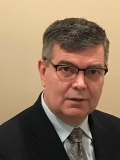 Peter Arendt, P.Eng.
October 2017
With the reduction of heavy construction work at Red Chris, 2017 has been challenging for TNDC.
In order to achieve a greater market share of projects in Tahltan Territory, TNDC made a concerted and successful effort to achieve medium-small, shorter-term contracts in the infrastructure and public works sector in 2017. Projects completed by TNDC crews include:
Gravel hauling for the Snapper Creek bridge replacement (south of Iskut).
Ditch line realignment on Hwy 37, as subcontractor.
Dease Lake Airport (Nav Canada) access road upgrade.
Bob Quinn Airport airstrip and parking lot gravel resurfacing project.
Concrete barrier placement on the Golden Bear Road for the Ministry of Forest, Lands and Natural Resources.
Within the exploration sector, TNDC crews operated equipment, conducted road repairs, completed mine reclamation and fuel tank storage dismantling on the SnipGold Iskut Property.
TNDC is working on other projects into late fall, including:
Telegraph Creek Solid Waste Transfer Station (logging and earthworks) for the Tahltan Band. Civil construction on this project will resume in spring of 2018.
Road maintenance and equipment labour service on the Galore Creek mine site.
Road repairs and site remediation for SnipGold (a Seabridge Gold subsidiary) on the Johnny Mountain Mine Property.
Road upgrades for AltaGas on the Eskay Creek access road.
Equipment services to the prime contractor on the Gamma Creek Culvert Replacement Project (a Ministry of Transportation and Infrastructure highway improvement project) slated for late fall.
Work continues under existing contracts. TNDC is continuing road maintenance at the AltaGas Northwest Projects as well as earthworks at Red Chris. This includes ongoing work at the tailings impoundment area (TIA), albeit at a smaller scale than previously. Road maintenance of all Red Chris access roads will continue throughout the winter.
For 2018, TNDC is actively pursuing contracts of all sizes in the infrastructure, public works and mineral exploration sectors, independently and in partnership with other companies.
In TNDC's camp services business, Spatsizi Remote Services' (SRS) major contract continued to be the 300-person camp at Red Chris, in valued partnership with Sodexo, as well as a few other smaller projects independently. SRS will maintain focus on providing high quality service to Red Chris and expanding to other sites in 2018.
Keeping with the commitment to increase TNDC's participation in the exploration sector, we are actively engaging with exploration companies in advance of 2018 season programs. In addition to meetings with companies, TNDC is hosting a fall session for the exploration sector to present the capabilities of TNDC and our key business partners and facilitate discussion in pursuit of contracts.
Aligning with our commitment to develop a multi-skilled workforce for TNDC personnel, we are coordinating training programs over winter.
TNDC is maintaining focus on generating revenue and implementing cost control measures in response to ongoing financial pressures. I look forward to working with industry, our business partners, suppliers and Tahltan organizations in these efforts.
TNDC is a great place to work. The atmosphere in the office is friendly, open, and honest, and there is always humour and laughter. I like that TNDC maintains an active approach of hiring locally and offers training within that position. Employees are highly encouraged and supported to advance professionally, which ripples into advancing personally as well.

Rhonda Quock

Finance & Administration Manager, TNDC

We worked with TNDC on the Galore Creek mining project and the Northwest Transmission Line, providing heavy lift helicopter services. It made good business sense to get involved with the Nation, so we formed Tahltan Helifor Joint Venture in 2011. After meeting Bill Adsit, I knew we had made the right decision. We have had only positive experiences and look forward to continued collaboration.

Gary Laidlaw

President & General Manager, Helifor Canada Corp.

We've had many projects in Tahltan territory through our Rescan Tahltan Environmental Consultants (RTEC) partnership, and the experience has been excellent. TNDC's management team has been an honorable and knowledgeable group to work with. They always look at ways to make things work, and we have developed lasting friendships. It's been an honour to work together.

Clem Pelletier

former CEO, Rescan Group

We established the Tahltan Macro Industries Joint Venture with TNDC in 2009. Macro is very satisfied with the relationship we have with TNDC. The company has a reputation of being a solid and reputable business corporation, that emphasizes value added partnerships and business developments. We look forward to working with TNDC in future opportunities.

Darcy Friesen

Manager of Business Development & Special Projects, Macro Industries

We formed our Tahltan Aeronigma Geodis Wilson partnership in 2011. It's been an honour to partner with TNDC for the opportunity to provide our wide-range of global logistical services and be a part of a world class organization built on mutual cooperation, trust and respect. They're a terrific group of educated, business friendly people eager to learn and work with us.

Adam J. Wickstead

President, Aeronigma Solutions Inc.

Ledcor recognized the benefits offered through the Tahltan's local expertise and experience, and welcomed the opportunity to involve community members in projects. We established Tahltan-Ledcor Joint Venture back in 1991 when we managed construction on the Eskay Creek mine. We value the partnership with TNDC and look forward to the opportunities ahead within Tahltan traditional territory.

Rodger McLean

Past Business Development & Aboriginal Relations Manager, Ledcor