CEO's Message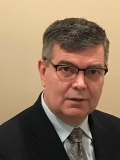 Peter Arendt, P.Eng.
May 2017
Since joining the company this past January, I have continued to be impressed by the commitment and calibre of TNDC's employees and stakeholders. I have been focussed on developing relationships with Tahltan leadership, partners, service providers, exploration companies, mine developers and mine operators. A new strategic plan has been developed, and TNDC is making progress in several areas to positively contribute to development in Tahltan territory and ensure its long-term sustainable growth.
We have seen exciting headway in this regard. Tahltech Drilling Services, our newest partnership with Geotech Drilling Services, completed its first drilling services contract in Tahltan territory. Tahltech provided hydrogeological and geological drilling services on Imperial Metals' Red Chris property on a short-term contract. Secondly, in February the Tahltan Arrow partnership with Arrow Transportation commenced hauling zinc concentrate from the JDS Silver's Silvertip Mine in the northern part of Tahltan territory down Highway 37 to Stewart Bulk Terminals. Lastly, TNDC's fibre optics communications division reached a major milestone with connection of its first industrial customer. In January high-speed fibre optic service to AltaGas' Forrest Kerr run of river hydroelectric project was commenced. This project is a partnership between Northwestel and TNDC's Tahltan River Communications joint venture.
TNDC is also working to enhance collaboration with the Tahltan Central Government (TCG). This includes TCG's leadership and Lands Department to ensure a collaborative and united approach as we reach out to proponents of exploration and development projects in the Territory. I have also had discussions with TahltanWorks about employment and training for Tahltan members, fostering our collective goal to build meaningful, long-term careers and creating contracting opportunities for Tahltan members.
TNDC remains committed to ensuring the Tahltan Nation benefits from resource and industrial development occurring in Tahltan territory. With the exploration season now upon us, I have been meeting with a number of companies currently exploring or developing projects in Tahltan territory to determine how TNDC and our business partners can support their activities. As well, I have been meeting with TNDC's business partners to strengthen collaboration and ensure a coordinated, competitive and strategic approach to securing new contracts and facilitating TNDC's involvement.
To foster TNDC's long-term sustainable growth, we must embrace an innovative, progressive mindset. We need to identify opportunities to provide diverse services that complement TNDC's traditional business areas while capitalizing on TNDC's strong reputation, extensive experience, strategic partnerships and local advantage.
With this objective in mind, I have been in discussions with representatives from industry and government to explore opportunities for TNDC to expand our service offering and infrastructure in Tahltan territory. I look forward to providing an update in the coming months to initiatives underway, and to continue working in collaboration with TNDC partners, industry, government and other bodies to advance these initiatives.
We worked with TNDC on the Galore Creek mining project and the Northwest Transmission Line, providing heavy lift helicopter services. It made good business sense to get involved with the Nation, so we formed Tahltan Helifor Joint Venture in 2011. After meeting Bill Adsit, I knew we had made the right decision. We have had only positive experiences and look forward to continued collaboration.

Gary Laidlaw

President & General Manager, Helifor Canada Corp.

We've had many projects in Tahltan territory through our Rescan Tahltan Environmental Consultants (RTEC) partnership, and the experience has been excellent. TNDC's management team has been an honorable and knowledgeable group to work with. They always look at ways to make things work, and we have developed lasting friendships. It's been an honour to work together.

Clem Pelletier

former CEO, Rescan Group

We established the Tahltan Macro Industries Joint Venture with TNDC in 2009. Macro is very satisfied with the relationship we have with TNDC. The company has a reputation of being a solid and reputable business corporation, that emphasizes value added partnerships and business developments. We look forward to working with TNDC in future opportunities.

Darcy Friesen

Manager of Business Development & Special Projects, Macro Industries

We formed our Tahltan Aeronigma Geodis Wilson partnership in 2011. It's been an honour to partner with TNDC for the opportunity to provide our wide-range of global logistical services and be a part of a world class organization built on mutual cooperation, trust and respect. They're a terrific group of educated, business friendly people eager to learn and work with us.

Adam J. Wickstead

President, Aeronigma Solutions Inc.

Ledcor recognized the benefits offered through the Tahltan's local expertise and experience, and welcomed the opportunity to involve community members in projects. We established Tahltan-Ledcor Joint Venture back in 1991 when we managed construction on the Eskay Creek mine. We value the partnership with TNDC and look forward to the opportunities ahead within Tahltan traditional territory.

Rodger McLean

Past Business Development & Aboriginal Relations Manager, Ledcor

Sodexo Canada has been a partner with TNDC since 2002, providing complete camp management through Spatsizi Remote Services. During this time we have worked on many projects, and employed many Tahltan members. It's been very positive, and the business relationships have formed long lasting personal and business friendships.

Ivor MacGregor

Vice President, Operations, Sodexo Canada Ltd.