CEO's Message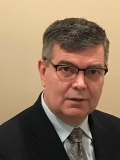 Peter Arendt, P.Eng.
March 2019
TNDC's efforts during August to December 2018 were very much focused on wildfire suppression, recovery and support activities at Telegraph Creek and the surrounding area. The work by TNDC's construction crews at the Telegraph Creek townsite continued throughout fall and early winter, with operations completed just before Christmas. Crews completed all water and septic installations on new housing, as well as debris removal and townsite recovery. TNDC also prepared and delivered truckloads of firewood for returning community members.
Spatsizi Remote Services (TNDC's camp services division) has been an essential part of fire suppression and recovery operations, with our staff providing meals for various operations and support personnel at Telegraph Creek and Dease Lake, as well catering and housekeeping services at the runway camp at Telegraph Creek, which housed cleanup contractors.
TNDC enters 2019 having posted a profit for the first 9 months of the fiscal year (April to December), largely due to new equipment and improved efficiencies in our heavy construction operations at the Red Chris Mine. Consistently positive performance from SRS is also a key factor in TNDC's return to profitability.
Red Chris continues to be TNDC's primary client and source of revenues and profits. Construction crews have continued to provide road maintenance services, as well as winter work on the tailings impoundment area which resumed in January. SRS' year-round contract with Red Chris continues uninterrupted, with a constant focus on providing a high standard of service at the camp.
Promoting a strong safety culture across TNDC's operations also remains a priority. We continue to focus on improving our safety program.
In 2019, TNDC will continue to work with Tahltan Leadership, the TNDC Board, the Tahltan Community, industry, clients, partners and suppliers in a collaborative effort to contribute to the Tahltan Nation, improve efficiencies and achieve positive growth in employment and financial performance.
Previous Messages
November 2018
July 2018
April 2018
February 2018
October 2017
August 2017
May 2017
February 2017
TNDC is a great place to work. The atmosphere in the office is friendly, open, and honest, and there is always humour and laughter. I like that TNDC maintains an active approach of hiring locally and offers training within that position. Employees are highly encouraged and supported to advance professionally, which ripples into advancing personally as well.

Rhonda Quock

Finance & Administration Manager, TNDC

Ledcor recognized the benefits offered through the Tahltan's local expertise and experience, and welcomed the opportunity to involve community members in projects. We established Tahltan-Ledcor Joint Venture back in 1991 when we managed construction on the Eskay Creek mine. We value the partnership with TNDC and look forward to the opportunities ahead within Tahltan traditional territory.

Rodger McLean

Past Business Development & Aboriginal Relations Manager, Ledcor

We've had many projects in Tahltan territory through our Rescan Tahltan Environmental Consultants (RTEC) partnership, and the experience has been excellent. TNDC's management team has been an honorable and knowledgeable group to work with. They always look at ways to make things work, and we have developed lasting friendships. It's been an honour to work together.

Clem Pelletier

former CEO, Rescan Group

We formed our Tahltan Aeronigma Geodis Wilson partnership in 2011. It's been an honour to partner with TNDC for the opportunity to provide our wide-range of global logistical services and be a part of a world class organization built on mutual cooperation, trust and respect. They're a terrific group of educated, business friendly people eager to learn and work with us.

Adam J. Wickstead

President, Aeronigma Solutions Inc.

We established the Tahltan Macro Industries Joint Venture with TNDC in 2009. Macro is very satisfied with the relationship we have with TNDC. The company has a reputation of being a solid and reputable business corporation, that emphasizes value added partnerships and business developments. We look forward to working with TNDC in future opportunities.

Darcy Friesen

Manager of Business Development & Special Projects, Macro Industries

Sodexo Canada has been a partner with TNDC since 2002, providing complete camp management through Spatsizi Remote Services. During this time we have worked on many projects, and employed many Tahltan members. It's been very positive, and the business relationships have formed long lasting personal and business friendships.

Ivor MacGregor

Vice President, Operations, Sodexo Canada Ltd.